Nemuro is a peninsula on the east coast of Hokkaido, and it is the easternmost point of Japan. The signs in this area are all in Japanese, English, and Russian, as Russian islands are viewable off the coast. The peninsula is littered with signs saying things such as "返せ!" ("Return the islands to Japan"). Feelings about the islands claimed by Russia after the war are strong here, and oddly, there seems to be a Russian presence as well. As we pulled Into town I noticed a few Russians guys in a parking lot (racial profiling, or keen observation?), and a blond Russian gal in a Prius decided to drag race me at a red light.
I wonder how the relations ar between the Russian residents and the locals considering all the "返せ" signs…

The area at the tip of the peninsula looks a bit like a monument contest, as there is an oddly large number of monuments there.

The very end point of the peninsula has what looks like a lighthouse, but it also houses a nice little bird watching station.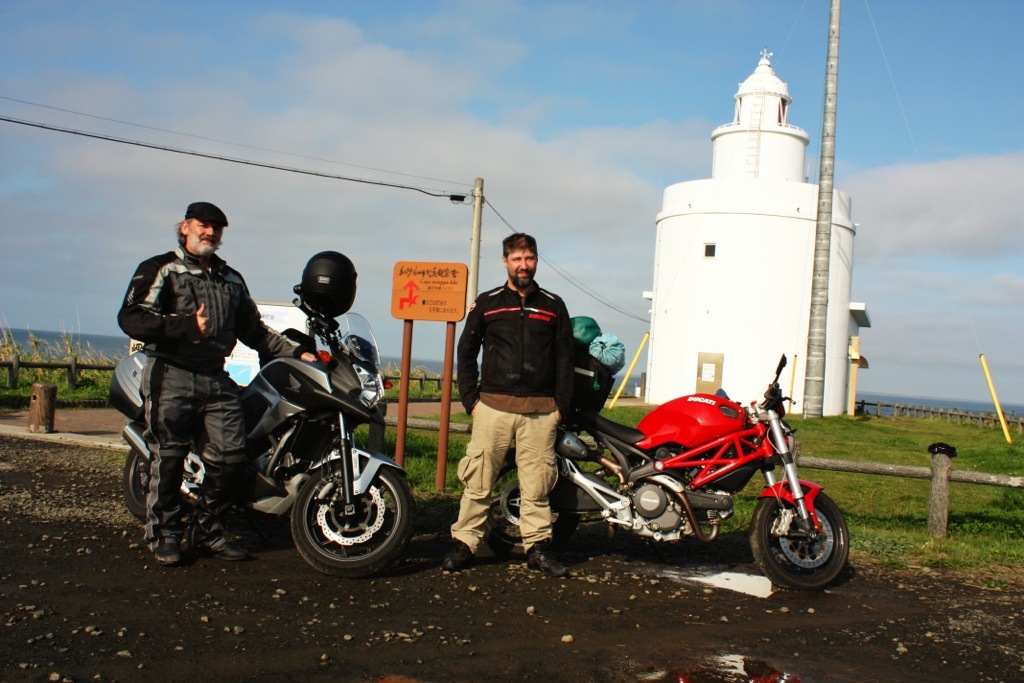 For a few minutes at least, I was the easternmost man in Japan…